---

From "the oldest name in amateur radio"
---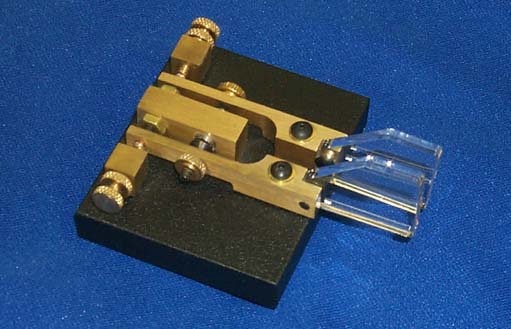 ---
"CODE WARRIOR Jr."
We have Code Warriors in stock for immediate shipment!
* Production model of the K8FF Now K8XX NorCal Kit key *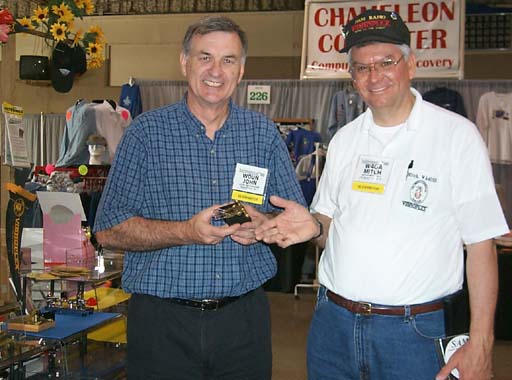 Click for a big, thrice life size, picture
(250,008 bytes)
---







PRESS ANY
BLUE
BUTTON FOR PHOTO OF A TRUE CODE WARRIOR...
---
Mention the name "VIBROPLEX" in any group over 45 and just listen to the stories. These people lived "History" in the making. The "History" of "VIBROPLEX" that is. For over 107 years "VIBROPLEX" has helped America stay strong and free. Why not own some of that history yourself!

With our reduction in inventory and hamfest attendance in September 2013, we now stock only the Code Warrior Jr. from "VIBROPLEX". As always, we are happy to procure and deliver to you the Vibroples key of your choosing.
---
SHIPPING, HANDLING & INSURANCE:
Code Warrior Jr. ... $10.00 for one, $14 for two...
Accessories ordered separately, First Class Mail - $4.00, Priority Mail - $8.00
SALES TAX:
ALABAMA residents add state sales tax, 4% of merchandise total.
---
|
BACK HOME
|
ORDER
|
VISIT VIBROPLEX
|
---
All brand names and trademarks are the property of their respective owners.
© 1998, Van Iderstine & Sons, LLC, All Rights Reserved
---